Soap in a Coat
Price: $8.00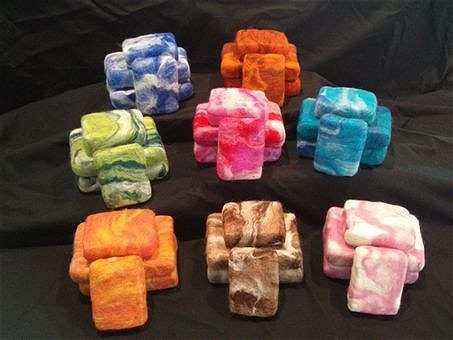 Soap in a Coat
Soap and a Wash Cloth in one
Handmade speciality soaps, made in Queensland Australia from scratch, Containing beautiful essential oils. Each bar of soap is covered in a hand dyed, hand carded, hand felted Coat, which shrinks down as the soap is used.
Not only are these soaps lovely to use, they look good in your bathroom also.
8 Fragrances available
Orange + Spice - Rose Petal - Peppermint
Sandalwood - Sunrise - White Musk - Lavender (with Goats Milk)