Natural Lifestyle Barefoot Agistment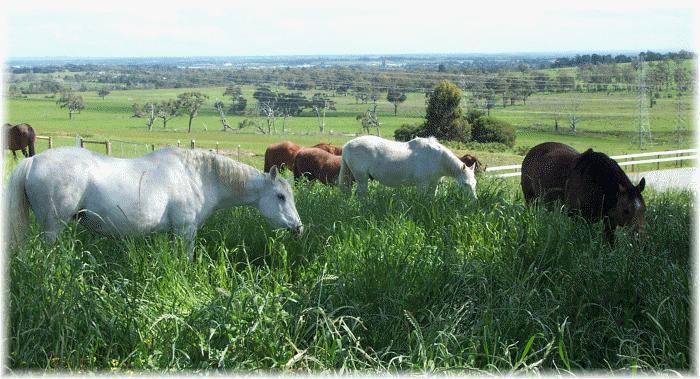 Stevley Park offers a Natural Lifestyle to Barefoot horses.
Sorry ladies, but geldings only. Each horse knows their place in the herd and are respectful of others. The herd have access to 2 ten acre paddocks. Each paddock has a dam, a fresh water trouph and trees for shade and shelter. Horses are checked daily.
All horses are trimmed by a professional bare hoof care provider, Carola Adolf NEP/fSHP, http://www.equinebarehoofcare.org and some owners trim their own horses under her guidance and training.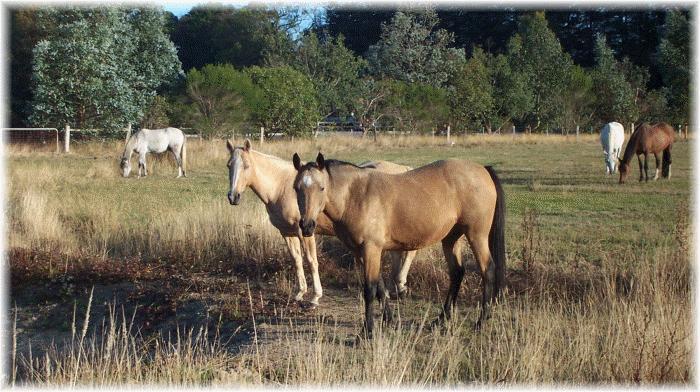 Paddocks are maintained by harrowing in the poo when necessary. Pasture weeds are managed, and by growing our own hay, we find this helps eliminate weeds bought into the property with externally sourced hay. At Stevley Park free choice hay and included in the cost of agistment.
We have had round bale hay feeders modified to keep the hay off the ground.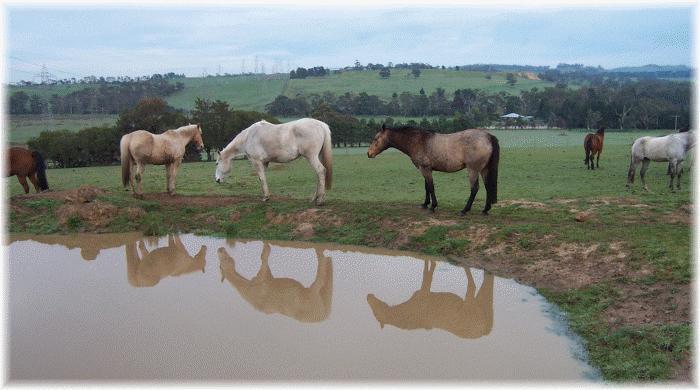 Winter Reflections. As a rule our horses are not rugged, with the exception of elderly or sick horses.
There are some quiet back roads for trail riding from the farm. Stevley Park provides fluoro vests for rider/horse safety.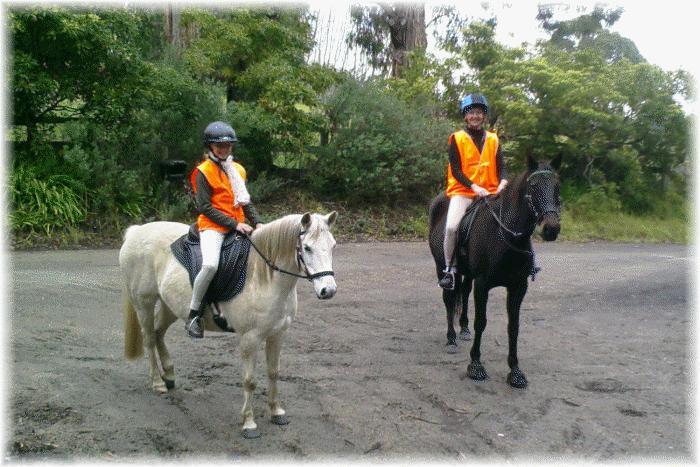 Generally, because our horses live in large gentle sloping paddocks and move constantly, including the occasional 'herd hoon', even the horses that are not worked regularly, keep fit enough to ride out without any stress or worry.
Stevley Park also promotes animal welfare and all horses are ridden bitless and most treeless.
Bitless bridles and Treeless saddles http://www.horse-connection.com.au.