60 x 30 Outdoor Arena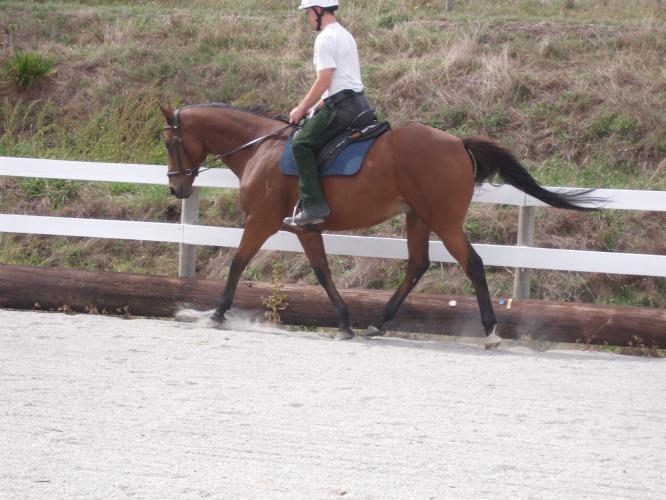 Steve riding Booma - Bitless, Treeless, Barefoot.
Arena surface is 5 minus granitic sand. Perfect for barefoot horses, mildly abrasive which polishes hooves as you ride. NOT Suitable for metal shoes.
This is NOT an 'all weather' arena. Suitable for ground work, dressage etc, NO JUMPING.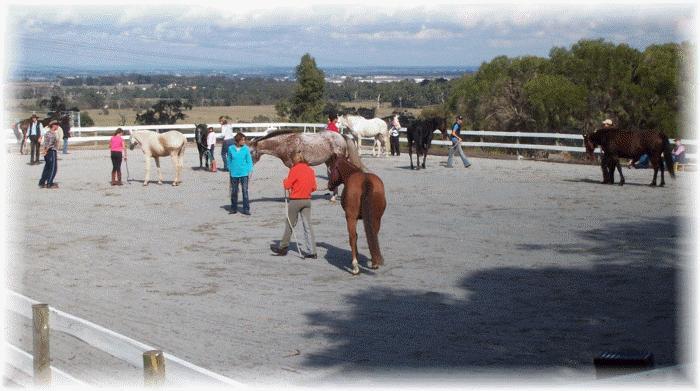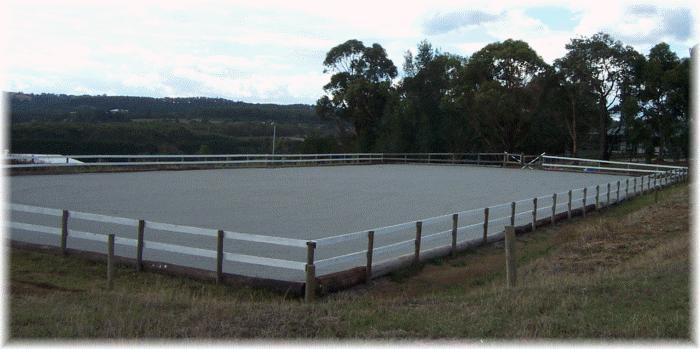 5 Concrete Yards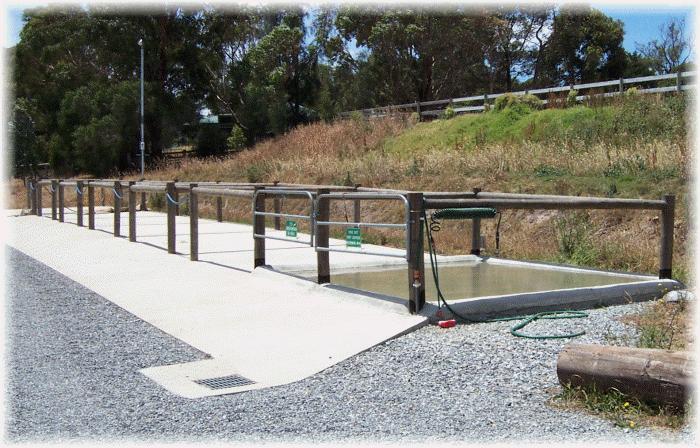 3 Grass Tie Up Yards
Trimming Pad / Horse Wash Area
Double Hoof Spa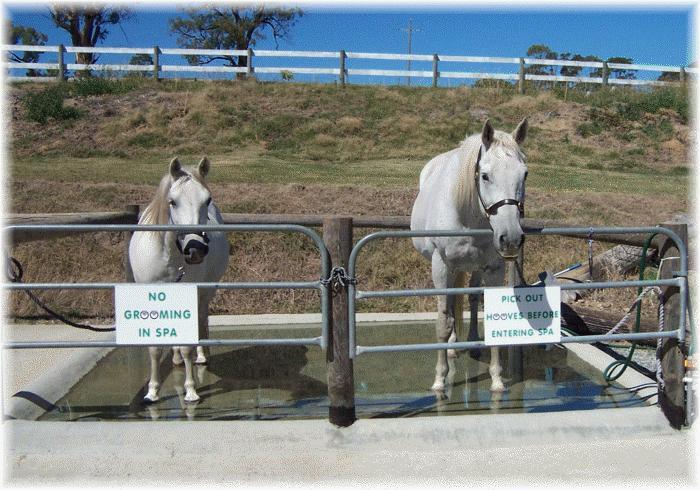 Tack Room
Each owner has some shelf space and each horse has a tack rack. There is room for feed drums (must be rodent proof).
Undercover Social Area
Includes tables, chairs, fridge pantry, kettle. Tea and coffee making facilities. Large whiteboard. This area is also used for Bare-Hoof Care Seminars and hands on hoof trimming clinics.