Alpaca Soft Toys
Price: $30.00
100% ALPACA SOFT TOYS
After numerous requests for Alpaca Soft Toys, we have now added Soft Toys to our product range. Lezley has designed and created a beautiful unique 100% Alpaca Soft Toy. Knitted in alpaca, stuffed with washed picked alpaca fibre, suitable for all ages. These alpacas stand at 24cm high and 14cm wide and available in Suri stitch or Huacaya stich.
They come in many differect colours, natural, dyed, solid or fancy. There is also a pastel range suitable for gifts for new babies. Each alpaca comes with a neck band, your choice of colour.
We have a small herd waiting for their new homes. Special orders by request.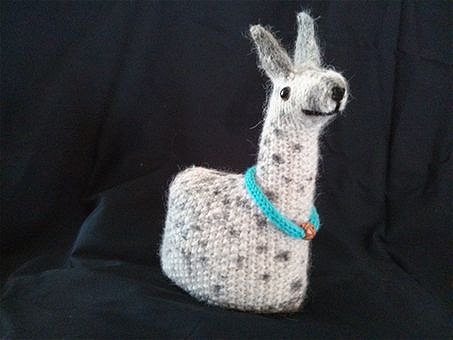 Give this guy a home